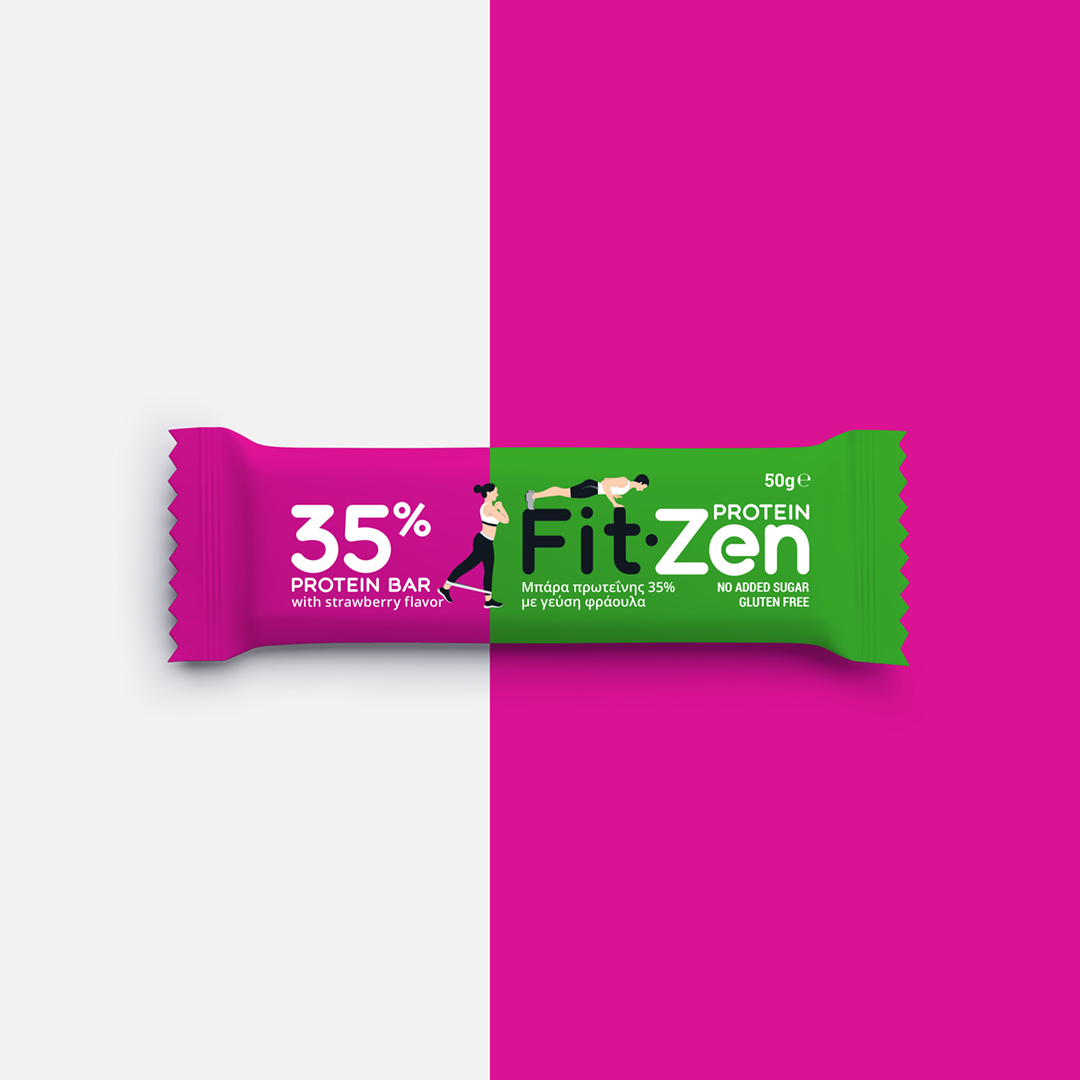 Fit•Zen Protein Bar 35% 50g
Protein Bar 35%, with Strawberry flavor. No added Sugar & Gluten Free
Enjoyable protein bar 50g with Strawberry flavor, high protein content (35%) no added sugar and gluten free. Ideal for lovers of the Fit•Zen lifestyle, who are in search of a healthy and invigorating snack.
Enjoy in 4 superb tastes:
Vanilla
Cocoa
Strawberry
Blueberry
Product information
35% Protein
No Added Sugar
Gluten Free
50g, 20pcs packaging
35% Protein bar with strawberry flavour, with sweeteners. Ingredients: maltitol syrup 25%, milk protein isolate 13%, soy protein isolate 13%, collagen 13%, couverture (sweet whey powder 30% (milk), fully hydrogenated vegetable oil from palm kernel, fat-reduced cocoa powder 29%, emulsifier: soy lecithin, flavouring: vanillin), coconut butter, sweetener: sorbitol, humectants: glycerin, flavouring: strawberry. May contain traces of peanuts, nuts. Excessive consumption may produce laxative effects.
Energy
Per 100g 1686 kJ / 403 kcal
Per 50g 843 kJ / 202 kcal
With 35% Protein, No added sugar & Gluten Free
products of the Naturals series